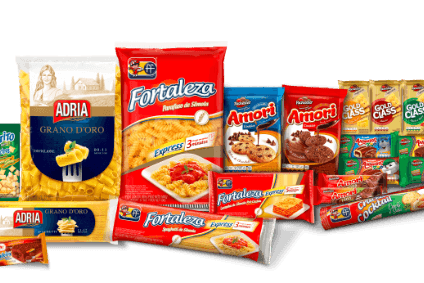 M. Dias Branco, the Brazilian pasta-to-cookies group, revealed efforts to improve its profitability paid off in the second quarter, when the company was able to report sequential and year-on-year growth.
During the first quarter of the year, M. Dias Branco's operating profit was hit by a jump in the cost of goods sold and higher operating expenses. However, the company reported both "revenue growth and margin recovery" in the second quarter thanks to efficiency gains , higher selling prices and restructuring efforts such as a change in the company's sales force operating model, implemented in February 2016.
Second-quarter EBITDA totalled BRL231.4m (US$259.2m), up 22.6% on the comparable period of last year and 72.8% on the first quarter. Net earnings came in at BRL184.1m in the second quarter, 3.5% down from the prior year and 94.6% up on the first quarter of this year. Excluding non-recurring expenses, net income was in line with last year.
Net revenue reached BRL1.33bn in in the three months, 18% higher year-on-year. Sales volume totaled 447,200 tonnes, 8.8% higher than the second quarter of last year.
M. Dias Branco noted it was able to grow sales volumes while also pushing price increases through. Price hikes were "implemented gradually" during the period and, at the end of June, average prices were 7.3% higher than at the end of March.