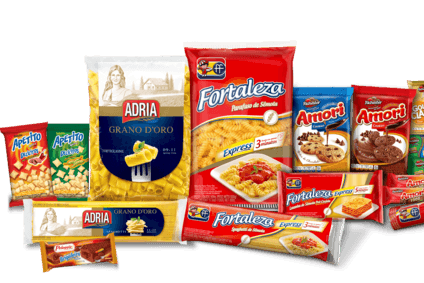 M. Dias Branco has posted mixed profits for the first nine months of the year after recording flat sales.
The Brazilian crackers and pasta maker said an "upturn" in raw material costs due to the appreciation of the US dollar against the real, particularly in wheat and oil, meant operating profit fell 6.7% to BRL475.1m (US$121.4m).
Sales inched up 0.3% to BRL3.41bn.
Net income, however, benefited from an increase in financial income and rose 12.6% to BRL481.2m.
In the third quarter, M. Dias Branco saw its net profit rise 11.3% to BRL165m helped by an increase in financial income and lower financial costs.
Operating income fell 9.6% to BRL165.7m as higher operating expenses and an increase in cost of goods sold offset a rise in sales. M. Dias Branco said its net revenue grew 4.4% in the third quarter to BRL1.27bn.
"Management remains optimistic regarding the company's performance, despite the macroeconomic scenario, and is fully aware of the challenges to come in 2015 and the years ahead in relation to implementing its strategy and improving its results. It will therefore continue to devote its best efforts to maximising value for its shareholders," the firm said in a statement.