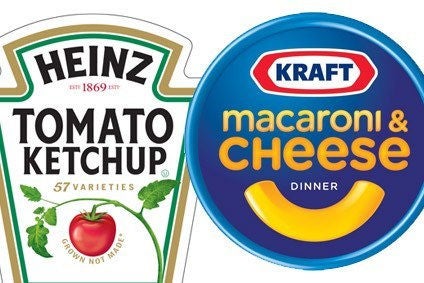 Merger and acquisitions have become the major source for revenue growth for the world's biggest food brands that are part of the top 50 global consumer goods companies.
That was the key finding from OC&C Strategy Consultants' 14th annual Global 50 report which assesses the financial performance of the world's biggest consumer goods players.
Major international food businesses make up four of the top ten biggest companies. Nestlé is out in front, followed by PepsiCo (3), Tyson Foods (8) and Mondelez International (9).
The overall report found M&A activity within the top 50 accounted for some $226bn of business in 2015, more than the previous four years combined. The value of these M&A deals went from $56bn in 2014 to $226bn in 2015, making it the biggest year of M&A in the sector since 2008.
This was driven by two key deals in particular in the food and drink sectors. The mega deals that brought – or are set to bring – Kraft Foods Group and HJ Heinz and ABInbev and SABMiller together, accounted for $175bn or three-quarters of the total M&A activity.
They helped to counter what has also been a period of revenue declines, with total sales across the 50 down 3.4%, on the back of reduced growth in emerging markets, currency volatility and greater competition from a growing number of strong domestic brands in key markets. This compares to revenue growths of 6.7% in 2011.
In total, the top 50 saw organic sales growth of just 0.4% which equates to $4bn in lost revenue.
OC&C also pointed to the slowdown in BRIC markets like China as being a key concern for major food and consumer goods. China's growth rate fell by more than half from 7.4% in 2013 to 3.5% in 2015. Its GDP growth rate also declined from 7.7% in 2013 to 6.9% in 2015.
Will Hayllar, partner at OC&C Strategy Consultants said: "The Global 50 consumer goods giants are finding their very business model under siege from all sides. Smaller local competitors continue to gain share in not just BRIC but also Western markets."
Hayllar pointed to the success of private-equity firms like 3G Capital in helping to turn round the profits of major businesses including food giants such as Kraft and Heinz by between eight and 10 percentage points.
"Shareholders are now challenging the cost structures of other Global 50 giants in search of similar boosts to profitability," he stressed.
The big concern for major food and consumer players in the future is being able to compete with more agile local businesses better equipped in connecting with local consumers through digital and selling direct models.
He explained: "Nimble local players have been stealing share across the board. In Western markets, their success has been fuelled by exploiting fragmenting customer demand and savvy use of digital. In emerging markets, local players have been taking share through a combination of scale in local distribution networks, tailoring products to local trends and tastes, and agility."
The key for future growth, argued OC&C, for major food businesses was to look at increasing investment across marketing, R&D and, in particular, digital.
Hayllar said: "Greater investment in R&D and marketing, and the surge in M&A activity show that the Global 50 aren't taking tough market conditions and aggressive competition lying down. But there's an additional growth lever that certain FMCG businesses are embracing better than others, and that's digital innovation."
He added: "Consumer goods companies need to be thinking about how digital can bring value across their whole business: from supply chain optimisation and digitally-facilitated new product development, to marketing and direct-to-customer sales. The digital revolution has also heightened the war for talent. Those who embrace digital ways of working and a more entrepreneurial culture will be better placed to attract and harness the talents of the digital native generation."