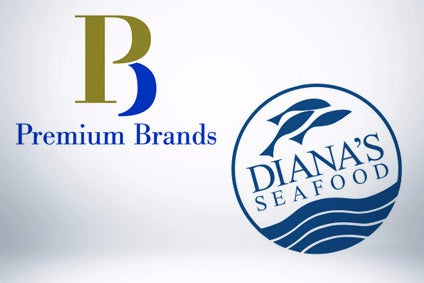 Canadian food group Premium Brands Holdings has acquired Toronto-based Diana's Seafood, the company's seventh acquisition of 2016.
Diana's Seafood supplies fresh and frozen seafood products to retail and foodservice customers in the Toronto area. The company generates annual sales of around CAD18m (US$13.6m). Financial details of the transaction were not disclosed.
Premium Brands said the deal would expand its seafood business. President and CEO George Paleologou explained: "This platform, which has grown from virtually no sales in 2007 to over CAD135m in projected sales for 2016, is benefiting from a number of consumer trends including increased consumer awareness of the health benefits associated with a seafood-rich diet and Canada's changing demographics, both in terms of age and ethnic mix. The Diana's transaction, which is our seafood group's fifth acquisition, moves this platform one step closer to its objective of building Canada's only national seafood distribution network."
Paleologou said Premium Brands plans to use the Diana's brand and customer in the foodservice sector to create "additional sales opportunities" for Premium Brands' Ontario foodservice expansion initiative, which is scheduled to begin operations in mid-2017. "In addition, our other seafood and wholesale food businesses will be leveraging Diana's strength in certain niche seafood products to expand their product offerings."
Paleologou added Diana's will benefit from Premium Brands' supply chain resources and foodservice production facility.
Earlier this month, acquisitive Premium Brands revealed it had acquired three other Canadian food businesses: Island City Baking, Conte Foods, Larosa Fine Foods.