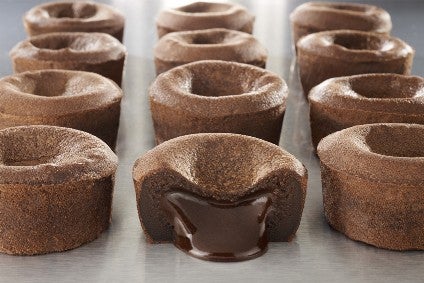 French frozen bakery specialist Mademoiselle Desserts has acquired fellow bakery firm Michel Kremer Pastry (PMK) for an undisclosed amount.
Founded in 1994 by Michel Kremer, the Argenton-sur-Creuse-based pastry company manufactures a 300-strong range of French pastries for the retail and foodservice channels. It has a turnover of EUR40m (US$46.4m) and employs more than 250 people.
Michel Kremer will leave the business, while his son Guillaume, who co-led the company for several years, joins the Mademoiselle Desserts' team.
Didier Boudy, president and chief executive of Mademoiselle Desserts, said: "Michel Kremer Pastry and Mademoiselle Desserts share most of their founding values – product quality, innovation, customer service and human values. Our ranges and know-how complement each other ideally. For both companies, this rapprochement seemed natural and logical."
Mademoiselle Desserts, which predominately manufactures private-label frozen industrial finished and semi-finished pastry in Europe, is majority-owned by pan-European private-equity firm IK Investment Partners after the investor bought a stake from counterpart Equistone Partners Europe earlier this year.
The company has nine production sites, with five located in France, three in England and one in the Netherlands.
Kremer added: "The project proposed by Mademoiselle Desserts seemed to me to be the most relevant to PMK's strategy. I am convinced that this new shareholder will contribute very positively to the development of the company in France and internationally, while respecting our culture and the local roots of society."