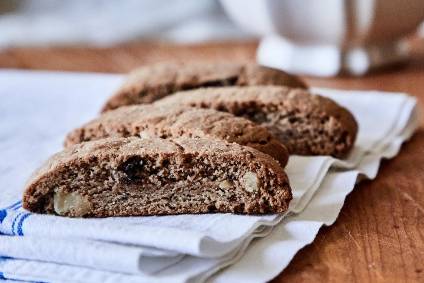 US in-store bakery supplier Main Street Gourmet has invested in local peer Biscotti Brothers, a deal one of the companies' senior executives said would bring together "complementary products, customers and capabilities".
Ohio-based Main Street Gourmet, which last year received backing from private-equity firm Shore Capital Partners as part of a "recapitalisation" of the business, sells frozen baked goods, including muffins, cookies, granola, brownies and bars, into in-store bakeries and foodservice customers. Biscotti Brothers, based in Pennsylvania, primarily supplies in-store bakers with biscotti and pizzelles.
In a joint statement, the companies announced "an investment and partnership" but financial terms were not disclosed. just-food approached Brian Bai, VP, M&A and Corporate Development at Main Street Gourmet, for comment but had not received a response at the time of writing.
David Veenstra, the company's CEO, said in the statement: "Both Main Street Gourmet and Biscotti Brothers will benefit a great deal from this partnership, as we bring complementary products, customers, and capabilities together. This is a significant step in our vision to build a family of premium wholesale bakeries."
Biscotti Brothers was set up in 2003 by Gerry Bennett and Dave Linsenbigler. Bennett, the company's president, added: "We couldn't be more excited to enter this partnership with Main Street Gourmet, as we look to our next chapter of growth."
Last year, Shore Capital partnered with Main Street Gourmet founders Steve Marks and Harvey Nelson, the company's management and the previous majority shareholder, Clover Capital Partners, in the recapitalisation at the business.
Richard Boos, Main Street Gourmet's chairman and a partner at Shore Capital, said: "Shore is thrilled to add Biscotti Brothers to our Main Street Gourmet bakery platform. We look forward to partnering with management to continue growing these two phenomenal businesses and providing unmatched service and customisation to customers with unique bakery needs."