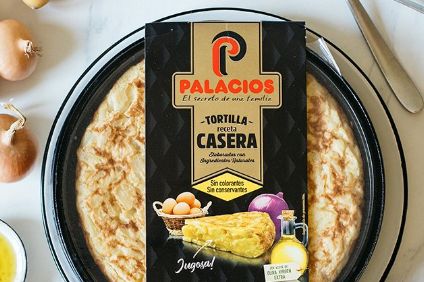 Grupo Palacios de Alimentacion, the Spain-based food company, has seen local investor MCH Private Equity and France's Ardian Co-Investment acquire a majority stake in the business.
The deal, for an undisclosed sum, sees the two investment businesses replace The Carlyle Group of the US, which has held a majority stake in the food company for four years through its Carlyle Europe Partners IV vehicle.
It is understood another French investment group, Unigrains, is also part of the new ownership team.
The management of Grupo Palacios, which manufacturers ready meals including pizza and omelettes as well as cold meats and frozen desserts amongst other products, will remain shareholders and expand their stake in the company.
Grupo Palacios had a turnover of more than EUR200m (US$226.2m) in 2018 and currently employs more than 800 people. The group operates four production plants, three are located in Spain and one in the US.
In this new phase of investment, MCH has said it will continue supporting the company's growth and internationalisation plans.
Pedro Domínguez, shareholder and CEO of Grupo Palacios, said: "We truly appreciate the confidence of MCH and Ardian in Palacios' project. Our business will continue to grow organically, through constant innovation, specialisation and internationalisation.
"In addition, we will keep looking for acquisitions to enrich our range of products, and meet the needs of our clients and consumers."
Jose Maria Muñoz, one of the MCH partners involved in the deal, said: "We are excited to partner with the management team of Grupo Palacios in this new phase. We hope to contribute, along with our co-investors in the transaction, such as Ardian and Unigrains, to continue strengthening the company's growth, both organically – through innovation – and with acquisitions, in Spain and abroad, where we believe Grupo Palacios has great potential."