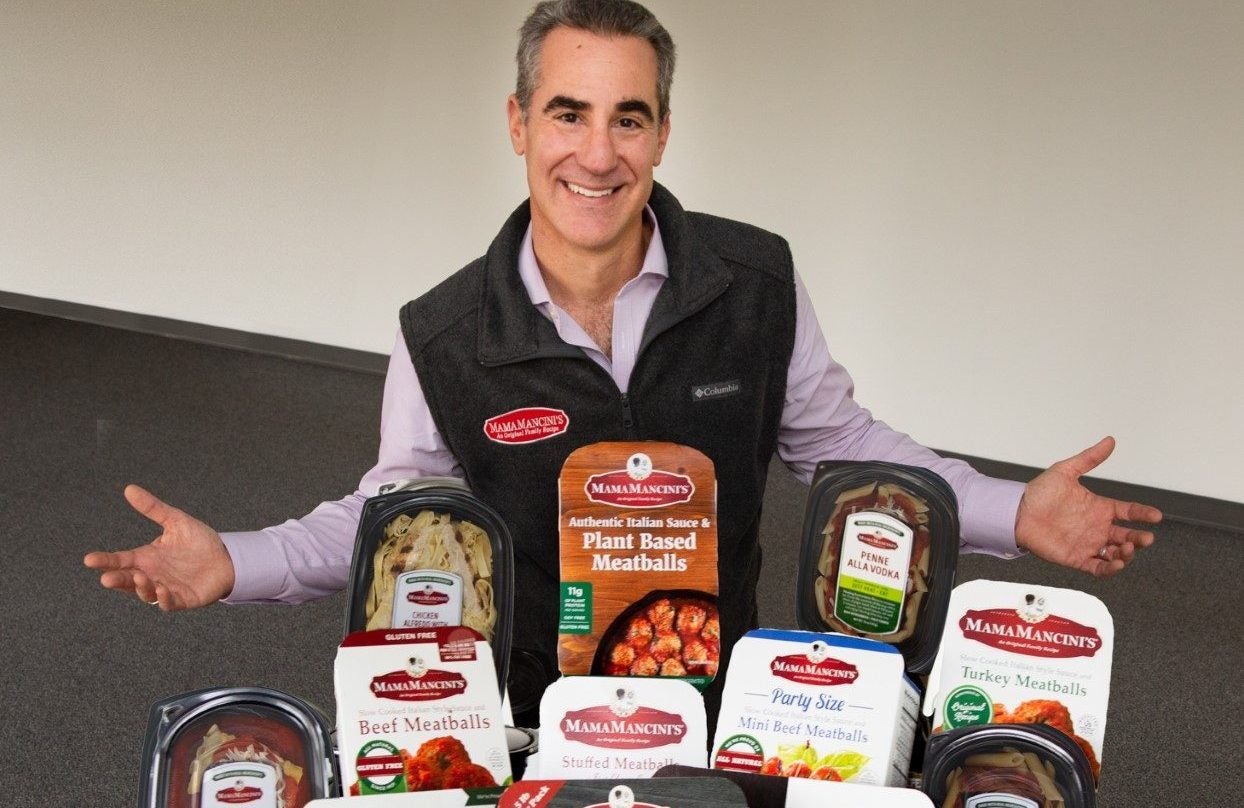 MamaMancini's has ambitions to become a one-stop shop in the deli case as new CEO Adam Michaels targets $1bn in sales.
The Nasdaq-listed business, based in East Rutherford, New Jersey, surpassed its $100m revenue target for the current fiscal year in the third quarter and Michaels has set his sights on expanding beyond an "authentic heritage" Italian food brand.
Previously a meatballs-centric company, MamaMancini's has a more extensive prepared foods portfolio, stretching from meat and sausages to peppers, salads, pastas and paninis, to Asian ready meals, Tex Mex and olives.
"My vision for the company is to truly become this one-stop shop deli solution," Michaels tells Just Food, a category he puts at $25bn in the US.
"Today, there's no market leader. We are the only publicly-traded company in the space to my best understanding. For the buyer, instead of having to call 25 or 30 different people to fill their deli case, I want to be that one-stop shop."
MamaMancini's is already 70-80% there in achieving that goal, Michaels, who worked at Mondelez International for about ten years looking after the snack giant's M&A in North America, said. He joined the company as CEO last September to replace Carl Wolf, who retired in 2022.
"We have an audacious goal that we've built out – we can be a billion-dollar company," Michaels added. "I've shared a timetable with the board [but] I haven't shared a timetable publicly."
Michaels said M&A will feature in getting to that target but, for the time being, is focused on catering to demand in the US market. Last year, MamaMancini's took a 24% share in New Jersey-based Chef Inspirational Foods, a supplier of prepared food products such as salads, meals and side dishes.
In 2021, T&L Creative Salads and Olive Branch, both in New York, were added to the portfolio roster.
"We have tonnes of headroom for growth in the US," Michaels said. "There's still tonnes of work to do from an integration perspective, still tonnes to do from an organic growth perspective. We have on average five to six items per store, per banner [and] we should have literally dozens of items."
In the third quarter to 31 October, MamaMancini's booked revenue of $25.7m and net income of $1.1m. Figures for the full fiscal year will be published at the end of April, when Michaels said he will "share more of our thinking" around sales targets for the new fiscal year. Pressed for a ballpark, on whether sales might double, for instance, he said that is "too aggressive".
He added: "We're going to grow the top- and bottom-line, profitable growth. I am all about margin because if you have the margin that is rocket fuel for growth, come trade, come marketing, come investment."
MamaMancini's, which according to Michaels is 44% owned by management, operates out of two manufacturing plants, one in East Rutherford and another in Farmingdale, Long Island.
"We're probably roughly about 50% utilised, so [we're] efficient but headroom for growth," he said. "When I'm looking for future acquisitions, it's not just the brand, it's actually the capabilities that it comes with."