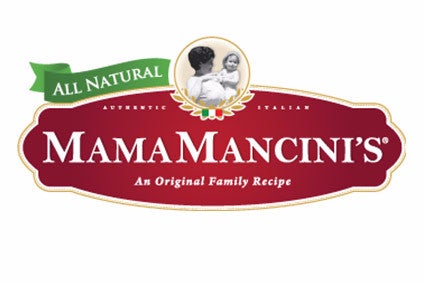 MamaMancini's, a US purveyor of Italian-style food, said today (22 August) it has signed a letter of intent to buy its manufacturer Joseph Epstein Food Enterprises and hopes to complete the transaction by November, subject to due diligence.
Joseph Epstein Food Enterprises is owned by MamaMancini's president Matthew Brown and CEO Carl Wolf. The two men also own a combined 44% of the shares of MamaMancini's.
The intended transaction would be conducted on a non-dilutive basis without any cash or stock passing to the shareholders. Key considerations under the deal are the cancellation of approximately US$2m of inter-company debt and around $2.7m of accrued expenses, accounts payable and outstanding debt.
Based in East Rutherford, New Jersey, MamaMancini said the acquisition will lock-in "increasing profits consistent with the company's growth plans," provide better control over the manufacture of its major products, simplify the organisational structure and "eliminate related-party transactions which historically have contributed to investor confusion".
The potential deal has been under the consideration of MamaMancini's board for more than a year. The company said the transaction would cut costs of goods sold on a pro-forma basis and is "accretive" in terms of EBITDA and net profit in the range of $1.5-$2m.