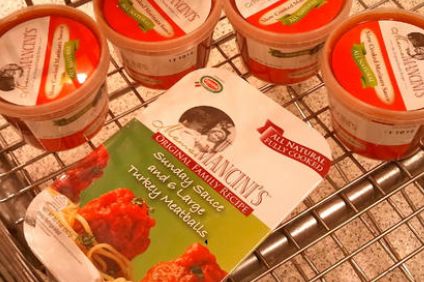 MamaMancini's, a US-based supplier of Italian-style food, is hitting the acquisition trail.
The company has announced it has started a new programme to target and acquire "complementary food product companies" that are "immediately accretive and meet stringent sales criteria and other requirements".
New Jersey-based MamaMancini's, a marketer and distributor of pre-prepared, frozen and refrigerated food lines, said it has assembled an internal team to evaluate potential acquisition candidates, with a particular focus on companies operating in the perimeter of a supermarket – such as the delicatessen department, grab-n-go prepared foods and snack foods.
MamaMancini's said it is targeting companies with sales in the US$12m to $20m per year range, generating positive EBITDA with a product that is "symbiotic to the company's existing retail, club store and food service distribution network".
Carl Wolf, the firm's chairman and CEO, said: "With our strong cash position, positive cash flow, and recent sales momentum from major new commitments, we are ready to initiate a nationwide search for accretive acquisitions. We hope to acquire companies with complementary products in the months to come, which can be distributed nationally leveraging our broad reach and strong brand loyalty amongst consumers,"
He said the company believes it can finance acquisitions through "leveraging our growing cash position, strong cash flow, zero non-lease obligations and significant debt financing commitments from commercial banks on attractive terms".
In its latest full-year results, for the 12 months ended 31 January, MamMancini's recorded sales of $34.8m, up from $28.5m a year earlier. Net income was up over the same period from $453,499 to $1.5m.