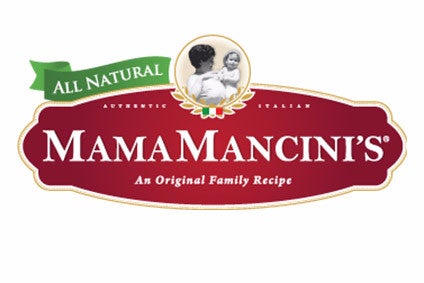 Annual losses at US meatball maker MamaMancini's have improved on the back of higher sales and lower costs.
MamaMancini's booked a net loss of US$3.5m for the year ending 31 January, compared to a loss of US$4.1m a year earlier.
The company generated a loss from operations of US$2.3m, down from the US$3.8m a year ago.
Sales were up 5% at US$12.6m, which MamaMancini's said reflected its strategic exit from "a substantial number" of lower margin accounts in 2016.
"All in all, fiscal 2016 was a solid year for MamaMancini's. The company added substantial new retail chains, exited from non-profitable accounts, increased gross margins, expanded business with existing high quality accounts and we maintain an active relationship with QVC. We expect to see meaningfully improved operating and financial performance in fiscal 2016 and in the years to come," CEO Carl Wolf said.
"Strategically, we are dedicated to growing our presence in the perimeter of the retail grocery stores in which our products are sold. The perimeter of the store is where fresh, minimally or non-processed, healthy foods are offered. On an industry-wide basis, this outer band of the retail grocery store is growing at an estimated 10% annual rate compared to the middle of the store which is experiencing a one to two percent annual decline. Along with our distributors we are working hard to gain more shelf space and placement in this fast-growing section".