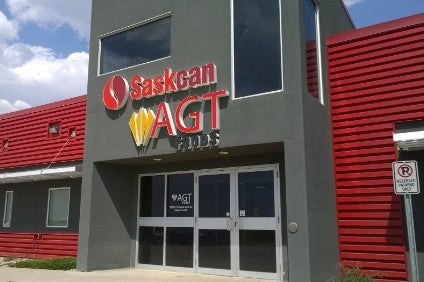 Advisers to the board of AGT Food and Ingredients have supported the value of the takeover bid tabled for the Canada-based business by members of the management of the retail and foodservice supplier.
On 26 July, AGT Food and Ingredients received "a non-binding proposal" from members of its management, including president and CEO Murad Al-Katib, to acquire the business.
The proposed offer was for CAD18 (US$14) in cash for each common share, which AGT Food and Ingredients said represented an approximately 37% premium to the closing price of the shares the previous day.
The largest shareholder in AGT Food and Ingredients – investment manager Letko, Brosseau & Associates – has said it plans to vote against the proposed bid.
Letko, Brosseau & Associates, which says it "exercises investment control or direction" over around 18.6% of AGT Food and Ingredients' outstanding shares, has claimed the offer "significantly undervalues" the business.
However, yesterday, AGT Food and Ingredients said a special committee convened by its board to look at the offer has "unanimously determined that it would be prepared to support" the offer "subject to negotiation of a definitive agreement in form and substance satisfactory to the Special Committee and receipt of a fairness opinion from TD Securities".
TD Securities is the special committee's financial advisor and valuator. It has told the committee a fair market value for AGT Food and Ingredients shares is between CAD17.50 and CAD21.50 a share.
The management behind the bid and the company will continue with talks. The statement from AGT Food and Ingredients underlined the board and the committee had yet to give their backing to the offer.
Under the management's plans, it would buy all of the issued and outstanding common shares in AGT Food and Ingredients except those already held by the management and other "significant shareholders". Management holds around 17% of the company.
The proposal would see Fairfax Financial Holdings and Point North Capital keep their equity interests in AGT Food and Ingredients.
Management has told the canned food and ingredients supplier its plan has the financial support of Fairfax, which will provide financing. Fairfax holds around 10% of AGT Food and Ingredients.