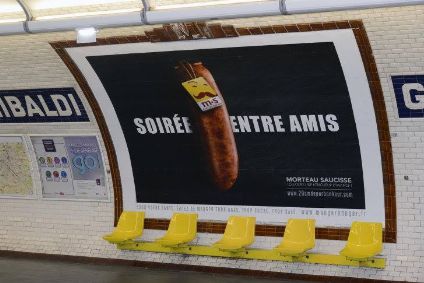 French ham and sausage supplier Groupe Arcado has been the subject of a management buy-out, supported by private-equity firms MBO Partenaires and Amundi PEF.
The private-equity houses become, combined, the majority investors in Groupe Arcado, which has a range of products including Morteau and Montbéliard sausages. The management buy-out has been led by Olivier Paget, who becomes Arcado's CEO.
Historical shareholders Siparex, the French private-equity firm, and Carvest, the regional investment arm of French bank Credit Agricole, have also re-invested.
Arcado, based in Avoudrey in eastern France, has four production sites and employs more than 300 staff. The company is expected to generate revenue of EUR76m (US$88.2m) and more than EUR10m in EBITDA in 2018, Carvest said.
The supplier markets the products under brands including Jean-Louis Amiotte and Morteau Saucisse, as well as own label.
MBO Partenaires and Amundi PEF are investing EUR30m to support the company's growth. Arcado will look to "consolidate" the market for "local charcuterie under quality labels", with an eye of taking its turnover to more than EUR100m in three to five years, Carvest added.