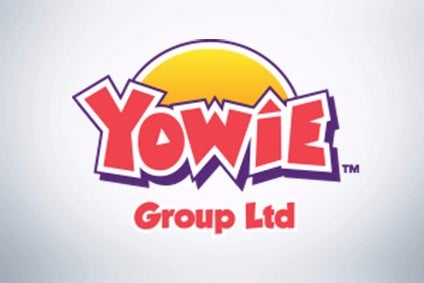 Management troubles at Australian confectioner Yowie Group mounted after two directors stepped down, only days after a reshuffle at the top.
Patricia Fields and Trevor Allen resigned from the listed company's board on Friday (5 January), days after Mark Schuessler took the chief executive seat from Bert Alfonso, who quit on 2 January in an announcement that coincided with a downgrade to Yowie's full-year sales guidance.
Schuessler, who led Yowie's North American business from August 2017, has also now been appointed managing director alongside the CEO role, while Glen Watts will become a non-executive director, according to a filing with the Australian Securities Exchange.
Fields and Allen will remain shareholders and "committed to supporting the company's future success in a consulting capacity, as required", chairman Louis Carroll said in a statement.
Watts' most recent appointment was managing director at FMCG firm Kimberly-Clark Australia and New Zealand where he served in various roles for 26 years.
Local newspaper The West Australian said Yowie's founder and former managing director Phil Hudson, and minority shareholder Abdullah Hani Abdallah, had last month issued a notice for a vote on the directors' removal and the election of two nominees. The paper reported chairman Carroll as saying Fields and Allen had initiated the board renewal process.
Last week, Yowie slashed its full-year sales growth forecast for the 12 months ending in June 2018 from 55% to 17%, which it said was partly due to a lower-than-expected contribution from its business in Canada. A similar delay had also forced the company to cut its sales outlook for the previous fiscal year last June.
Former Hershey executive Alfonso became CEO after Wayne Loxton resigned as executive chairman in March last year "to pursue other business interests and opportunities".