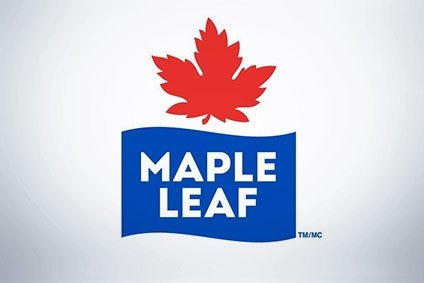 Michael McCain, the CEO of Maple Leaf Foods, has taken aim at the US government over the tensions with Tehran, with relatives of a colleague at the Canada-based food major on the Ukrainian airliner accidentally shot down by an Iranian missile.
In a series of tweets posted on the official Maple Leaf Foods Twitter page, McCain described himself as "very angry", adding: "Time isn't making me less angry."
McCain said: "A MLF [Maple Leaf Foods] colleague of mine lost his wife and family this week to a needless, irresponsible series of events in Iran. US government leaders unconstrained by checks/balances, concocted an ill-conceived plan to divert focus from political woes. The world knows Iran is a dangerous state, but the world found a path to contain it; not perfect but by most accounts it was the right direction."
On Saturday, Iran said it had unintentionally shot down the plane. Some 176 people onboard, including 57 Canadians, died.
Tehran said its military had made an "unforgivable mistake" in the shooting down of Ukraine International Airlines flight 752, blaming "human error".
Iran's Foreign Minister, Javad Zarif, said on Saturday: "A sad day. Preliminary conclusions of internal investigation by armed forces: human error at time of crisis caused by US adventurism led to disaster. Our profound regrets, apologies and condolences to our people, to the families of all victims, and to other affected nations."
The plane was mistaken for a hostile target, Iran's military said, amid escalating tensions with Washington. On 3 January, missiles shot by US drones struck a convoy in Baghdad in which Iranian general Qasem Soleimani was travelling. Trump has said Soleimani "was planning a big attack" when he was killed in the strike, describing the general as a "monster".
Maple Leaf chief executive McCain, who had prefaced the tweets by stating the posts were "personal reflections", went on to describe President Trump as "a narcissist in Washington [who] tears world accomplishments apart; destabilises region".
McCain added: "US now unwelcomed everywhere in the area including Iraq; tensions escalated to feverish pitch. Taking out despicable military leader terrorist? There are a hundred like him, standing next in line.
"The collateral damage of this irresponsible, dangerous, ill-conceived behaviour? 63 Canadians needlessly lost their lives in the crossfire, including the family of one of my MLF colleagues (his wife + 11-year-old son)! We are mourning and I am livid."
Maple Leaf Foods is one of Canada's largest food companies, with operations in the US, including recent acquisitions Field Roast Grain Meat Co. and Lightlife Foods. In 2018, the company's sales were CAD3.5bn (US$2.68bn). Revenues earned outside of Canada were CAD913.6m. Of that, CAD363.5m was earned in the US.