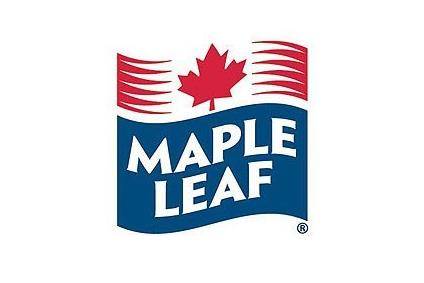 Maple Leaf Foods reported higher third-quarter earnings today (2 November), with growth supported by an increase in revenue and improved operating margins.
The Canadian meat processor revealed operating earnings in the three months to 30 September rose to CAD42.3m (US$31.6m) versus CAD30.4m in the prior year. When adjusted for factors such as the fair value of biological assets, operating profit totalled CAD61.5m compared to CAD29.8m. Net earnings for the period surged 70% to CAD31.8m compared to CAD18.7m.
Canaccord Genuity analyst Derek Dley noted margins were driven by "stronger manufacturing efficiencies, increased value-add product sales, and better industry margins overall".
Maple Leaf said sales were up 4% year-on-year, rising to CAD852m thanks to increased volumes and higher selling prices.
Michael McCain, Maple Leaf's president and CEO, said the result reflects the "consistent performance" the company expected after completing "many years of strategic transformation".
He added: "We are now focused on the next horizon for Maple Leaf, supported by the pillars of our strategy including leading in sustainability, driving innovation and growth, consistently reducing our costs and expanding our geographic footprint. These are exciting times at Maple Leaf."