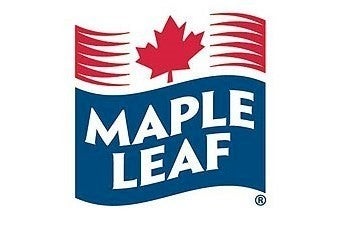 Maple Leaf Foods' third-quarter earnings came in below analyst expectations today (30 October) as the Canadian group registered greater-than-expected charges related to a scheme to modernise some of its meat plants.
The company reported a net loss from continuing operations of C$26.7m (US$23.88m), compared with a loss of C$24.5m a year earlier. EBITDA of C$16m was below consensus of C$20m.
Costs at Maple Leaf's prepared meat business, which accounts for around 90% of sales, rose by C$14.6m to $25.2m. The company is upgrading its meat operations, including the closure of some plants, as it works to boost profitability.
Canaccord Genuity analyst Derek Dley said the issue was a "short-term" problem as production is scheduled to be transferred to the new Hamilton prepared meats facility in the next few quarters.
While Dley forecast a fiscal 2015 EBITDA margin of 8.7% – below management guidance of 10% – he stressed that should the company hit its targets it will imply a significant upside for the group's current share price.
"Achievement of management's EBITDA margin guidance of 10% implies 12% upside to the share price at the current valuation, all other factors being equal. However, should Maple Leaf reach its margin goals, we believe the valuation multiple assigned to Maple Leaf's share price would likely increase to a level in line with the company's packaged goods peers, implying 28% upside to the current share price," he wrote in a note to investors.
However, the EBITDA miss would seem to have raised further doubts over whether this will be achievable. Shares in Maple Leaf were down more than 3% at 12:42 ET, dropping to C$19.50.
Higher meat pricing meant sales from continuing operations totaled C$820.1m, an increase of 8.2% from last year.