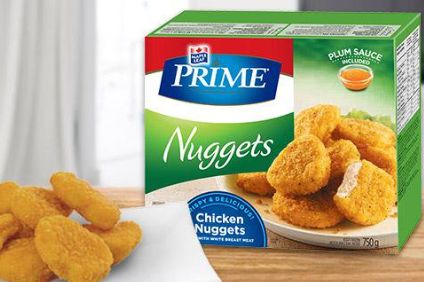 Canada's Maple Leaf Foods has increased its exposure to organic chicken and chicken raised without the use of antibiotics (RWA) after buying assets including two poultry farms from local business Cericola Farms.
The deal, for an undisclosed sum, sees Maple Leaf acquire plants in Bradford, Ontario and Drummondville, Quebec, and associated supply.
The two plants process approximately 32m kg of chicken annually.
Maple Leaf has also entered into an agreement to secure 100% of the processed chicken volume from Cericola's primary processing plant in Schomberg, Ontario, and it holds an option to acquire the plant and associated supply in three years.
Michael McCain, president and CEO of Maple Leaf, said: "Cericola is a leader in raised without antibiotics and organic chicken. This acquisition will build Maple Leaf's market leadership in these value-added categories and enable us to meet growing consumer demand."
Founder of Cericola Farms, Mary Cericola said, "Our vision over the past 60 years has been to provide wholesome and natural poultry products to our customers. It is this tradition of excellence that aligns Maple Leaf and Cericola."
Maple Leaf Foods has already transitioned most of it Maple Leaf Prime chicken brand to Prime RWA, where the Canadian market is growing at approximately 25% annually.