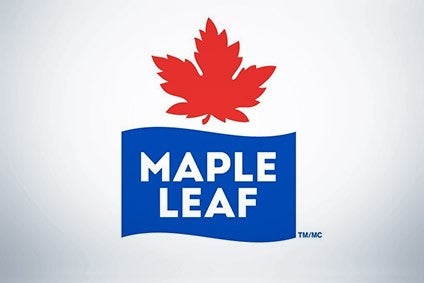 Maple Leaf Foods said chief operating officer Gary Maksymetz has taken the decision to retire in September with Curtis Frank set to takeover the role at the Canada-based protein centric firm.
Maksymetz has been COO since 2014 and will provide "ongoing strategic counsel" to the leadership team during the transitional period until September.
Frank will assume his new role on 1 October and will have responsibility for prepared meats, and the fresh pork and poultry operations, as well as commercial activities. He has been the senior vice president for Maple Leaf's retail sector since 2014 and has held various other positions in his 18 years at the firm.
He will play a "lead role in the development and implementation of strategic business initiatives that advance Maple Leaf's profitable growth and vision to be the most sustainable protein company on earth," the Toronto-listed company said in a statement today (31 July).
Michael McCain, president and chief executive, added: "One of our organisational priorities is to establish effective succession planning that delivers continuity of leadership and experience, while providing career opportunities for our next generation of leaders who bring new ideas and capabilities to leading Maple Leaf into the future. Curtis is an intensely results-oriented, strategic and progressive executive who is deeply committed to advancing our vision, growth and profitability."
Maple Leaf took a move in 2017 to expand its products range in the US with the acquisition of Field Roast Grain Meat Co., which supplies grain-based meat and vegan cheese products to the North American market, including sausages, frankfurters, burgers, deli slices and the Chao brand of cheese.
And more recently, the company increased its presence in the organic chicken market with the purchase of the assets of local business Cericola Farms.