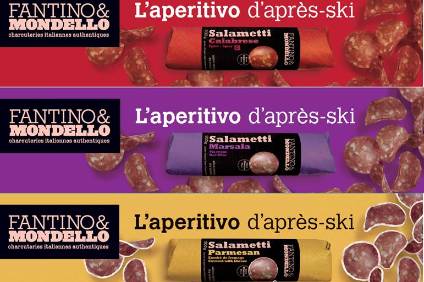 Canada-based meat group Maple Leaf Foods has struck a deal to acquire local peer VIAU Foods.
Maple Leaf said today (2 October) it had agreed to pay CAD215m – including some CAD30m of its own shares – for what it described as "a Canadian market leader in premium Italian cooked, dry-cured and charcuterie meats".
VIAU Foods produces a range of prepared meat products including Italian cooked meats, sausages, and pizza toppings, shaved steak and meatballs. The company also produces a range of charcuterie products including salametti, capicollo, pancetta and sliced chorizo. It also supplies dried pepperoni and other pizza toppings to the North American foodservice industry.
The company's brands including the consumer-facing Fantino & Mondello under which it sells "speciality" deli products.
Maple Leaf president and CEO Michael McCain set out how the acquisition could benefit both sides.
"This acquisition expands Maple Leaf's position in the growing market for premium dry cured and pepperoni meat products and provides further production capacity in Quebec, an important strategic base to grow both Canadian and US sales. It also enables VIAU to expand its portfolio to include raised without antibiotic products, leveraging Maple Leaf's leadership in this growing market," McCain said.
Pat De Marco, the president and COO of VIAU Foods, saw the boost the business could get from being part of the larger Maple Leaf. "The resources that Maple Leaf brings will allow us to more quickly grow our business, provide additional product offerings to our customers, make further inroads into the US market, and provide more opportunities to our people. We are truly excited about the future possibilities," he added.