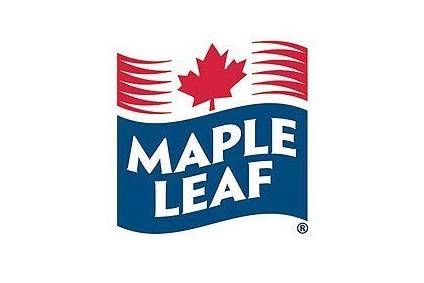 Canadian meat processor Maple Leaf Foods has announced 400 jobs will go as it "streamlines" the business.
Maple Leaf said it is bringing in changes to "establish a highly competitive cost structure and support a renewed focus on growth".
The company has spent recent years making a series of changes to its operations, including closing plants and offloading its bakery business to Grupo Bimbo.
"As we complete our network transformation, we are now able to address the additional resources that managing years of change required and place greater rigour on building a cost culture. Our goal is to minimise the cost of running the business so we can focus our investments and future job creation on growing the business," Maple Leaf said.
The majority of the job cuts will take place before the end of the year.
"Maple Leaf is in an enviable position," president and CEO Michael McCain said. "The ramp-up of our new world-class supply chain is nearing completion; we have a portfolio of market-leading products and brands, leadership in innovation and an accomplished team of people who deliver strategic value to our customers. We are committed to building a more sustainable company as a core growth platform and we are taking important steps to reduce costs and redirect resources to those areas providing the greatest opportunity for business expansion."
At the end of last month shares in Maple Leaf fell as the meat processor pushed back a profitability target into next year.