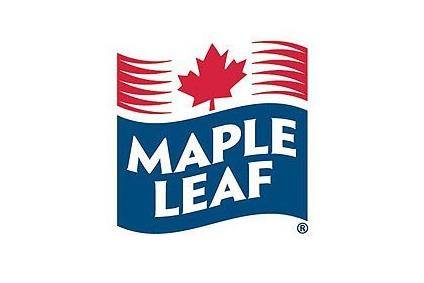 Maple Leaf Foods said today (4 May) it hit the "milestone" of delivering a "sustainably more profitable company" in the first quarter of 2016 following an investment programme designed to strip costs out of its production base.
"The first quarter was a milestone for Maple Leaf, as we delivered on our financial target and commitment to shareholders that we would build a sustainably more profitable company," said Michael McCain, the Canadian meat group's president and CEO. "In this quarter we made excellent progress in reducing ramp-up operational inefficiencies in our supply chain, and we saw improvements in margins driven by innovation and product mix."
The target to which McCain referred was Maple Leaf's adjusted EBITDA margin. Stripping out the impact of items impacting comparability such as adjustments to biological fair value, Maple Leaf's adjusted EBITDA margin increased to 10.2% from 4.7% last year and 8.7% in the fourth quarter of 2015.
Maple Leaf set the 10% margin target in 2010 and aimed to achieve the goal in 2015. However, in October, Maple Leaf's shares tumbled after the company pushed the target back into 2016.
Adjusted operating earnings increased to C$53.6m compared to C$10.4m last year.
Maple Leaf revealed sales in the quarter to the end of March were C$796.9m (US$624.9m) compared to C$780.2m last year, an increase of 2.1% thanks to increased sales of higher value items.
Net earnings of C$42.3m compared to a loss of C$2.9m in the first quarter of 2015.
McCain stressed the progress Maple Leaf had made since the company had announced its plan to improve its performance in 2010. "Maple Leaf Foods bears little resemblance to the company we were in 2010. It is stronger. It is globally competitive. It is at the leading edge of innovation. It is building a sustainable future. And we are committed to making the next chapter as rewarding as the last."