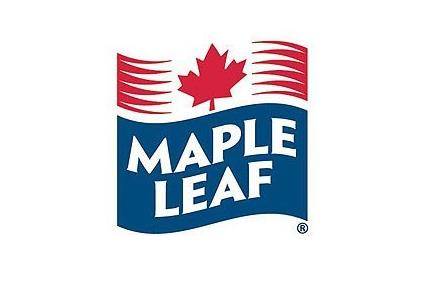 Canada-based Maple Leaf Foods pointed to improved sales and margins in the first quarter of the year, as costs linked to a plant closure hit its bottom line.
Maple Leaf booked a 1.8% increase in sales to CAD811.2m (US$596.7m) for the three months to the end of March, equating to a rise of 2.1% after adjusting for the impact of exchange rates and acquisitions.
The group's net earnings reached CAD30.1m, down from CAD42.3m a year ago.
However, Maple Leaf pointed to costs linked to its decision to close a turkey processing plant in Canada, share-based compensation to staff let go by the business and "ongoing management and organisational restructuring initiatives" hit its bottom line.
Maple Leaf said its adjusted operating earnings stood at CAD59m, up from CAD53.6m a year ago, helped by value-added fresh pork, "stronger" prepared meats volumes and an "improved operational performance" in its supply chain.
"We are coming into 2017 with solid performance, delivering 10.8% Adjusted EBITDA Margin on 2% revenue growth, up from 10.2% last year," said Maple Leaf president and CEO Michael McCain said. "We had modest volume growth in the quarter and delivered excellent performance improvement despite some relatively turbulent market conditions."