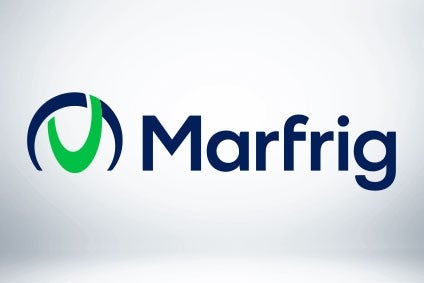 Brazil-based meat heavyweight Marfrig has agreed a US$30m finance deal that commits it to zero deforestation in its operations.
The finance agreement, signed with the international investment fund &Green, with assistance from Netherlands-based public-private partnership IDH, also commits Marfrig to the conservation of forests, the recovery or compensation of native vegetation and intensified use of low productivity areas.
The Sao Paolo-based business, the world's second-largest beef producer, revealed the terms of the agreement in a note to shareholders.
It said: "&Green requires stringent environmental, social and governance (ESG) criteria to be complied with and obtaining this financing shows that Marfrig is capable of meeting such rigorous sustainability criteria."
Both &Green and IDH are based in The Netherlands. &Green, launched in 2017, describes itself as an "international evergreen blended finance debt fund". It invests in commercial projects linked to agricultural production and has a remit to protect and restore tropical forests and make agriculture more sustainable and inclusive.
It sponsors include Norway's International Climate and Forest Initiative (NICFI), the Global Environment Facility (GEF) and Anglo-Dutch consumer goods giant Unilever.
IDH is a social enterprise that works with financiers, governments, businesses and civil society to "realise sustainable trade in global value chains."
In September, Marfrig signed up to an initiative to help end deforestation in its home market.
The company is part of a coalition formed by 230 representatives of the agri-food sector, non-governmental organisations (NGOs) and other interested parties that presented to Brazil's President Jair Bolsonaro and federal authorities a package of six actions to be taken to seek an end to deforestation in the country, especially in the Amazon area. Environmentalists and others are concerned deforestation in the rainforest – much of to make space for further farming land – is having a catastrophic effect.
Last summer, Marfrig launched what it calls the Marfrig Verde+ Plan, which is aiming for its production chain to deforestation-free within ten years.