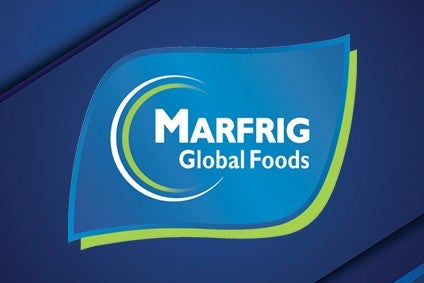 Brazil's Marfrig Global Foods, the world's second-largest beef processor, has appointed José Eduardo de Oliveira Miron as its new chief executive to succeed Martin Secco Arias.
The decision was taken under the Sao Paulo-listed company's 'Focus To Win' strategy and has been approved by its board of directors. Miron has been chief financial and investor relations officer at the firm since 2016. He joined Marfrig in 2010.
In a statement issued late yesterday (3 September), Marfrig said: "We thank Martin Secco for his invaluable contribution to Marfrig Global Foods and wish him continued success in his challenges."
Marco Antonio Spada becomes the new CFO and head of investor relations.
Meanwhile, the company announced it has hired Miguel de Souza Gularte to lead its South American business. He will serve as CEO for the business division and manage operations in Brazil and the Southern Cone.
Marfrig became the world's second-largest beef processor after buying a 51% stake in US-based National Beef Packing Company in June. Back in April, Marfrig said the purchase of National Beef would broaden its geographic reach, with the deal part of its "sustainable growth strategy".
The company said yesterday its North American operations would remain under the leadership of Tim Klein, who has served as CEO of National Beef since July 2009.
And following Marfrig's disposal of Keystone Foods – a supplier of burgers and chicken nuggets to foodservice and retail outlets including McDonalds to US meat giant Tyson Foods in August – Fábio Vasconcellos becomes the chief planning and management officer. He joined Marfrig nine years ago and had served as the financial head of Keystone and the controller of Marfrig since 2016.