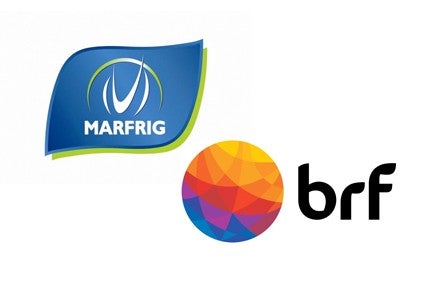 Merger talks between Brazilian meat processors BRF and Marfrig Global Foods have ended without a deal following discussions that started in May.
The two parties could not agree on the management structure of a new enterprise that would have created a leading player in worldwide poultry and beef markets.
Discussions to combine the two firms started in May when both entered a 90-day negotiating period to finalise the terms of a deal, which would have established an enlarged entity better able to compete with the likes of Tyson Foods in the US and Brazil's JBS.
Last year, Marfrig bought a 51% stake Missouri-based National Beef Packing Company to become the world's second-largest beef processor. The transaction had been opposed by the United States Cattlemen's Association and anti-trust body the Organisation for Competitive Markets, which were concerned about the increasing consolidation in the global meat industry.
A statement from Marfrig confirming the talks had ended said: "The termination of the negotiations was motivated by the fact that management of Marfrig and could not agree on the governance of the entity resulting from the eventual implementation of the transaction. Notwithstanding the foregoing, such termination shall not affect other ongoing commercial relationships among the Company and BRF."
The discussions ended under mutual agreement, it added.
Meanwhile, Marfrig said it will continue to pursue "financial discipline" over leverage, sustainability and corporate governance as it seeks "sustainable value creation to our shareholders".
BRF issued its own statement reiterating the comments made by Marfrig: "The companies' decision stems from the fact that the parties were unable to reach an agreement on the terms and conditions related to the governance that would govern the combined company, had the transaction occurred."