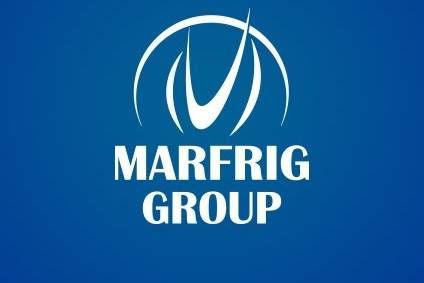 Marfrig saw its losses narrow in 2015 as a result of its sale of European arm Moy Park to fellow Brazil-based meat giant JBS.
The company lowered its net losses from BRL740m (US$186.1m) in 2014 to BRL586m last year. Marfrig pointed to the disposal of Moy Park, with proceeds amounting to US$1.2bn and JBS assuming Moy Park's net debt of GBP193m.
"Today, Marfrig has a leaner and more focused operation, with two business units, Keystone and Marfrig Beef, each accounting for around 50% of global revenues," said a management statement.
EBITDA for the year rose 34.6% to BRL1.7bn. Including "other operational revenues and expenses", adjusted EBITDA for the period rose 32.3% to BRL1.8bn on the back of a "better operating performance" at the company's domestic beef business and from its Keystone division.
Net revenues increased 24.2% to BRL19bn. Marfrig pointed to the depreciation of the Brazilian real against the US dollar and an increase in revenues from Keystone.
Marfrig has set guidance of BRL22-24bn in sales for FY2016.
2015 Divisional Performance
Keystone: Sales +7.6% to US$2.7bn – sales volume growth in APMEA. EBITDA +17.2% to US$216m
Keystone US: Sales +3% to US$1.9bn – resulting from key accounts sale volume expansion.
Keystone APMEA: Sales +20.6% to US$792m – driven by expansion of QSR channels in China and Thailand.
Marfrig Beef: Sales +6.4% to BRL$9.9bn – lower sales volume offset by higher average price in Brazilian market. EBITDA +15.8% to BRL1.1bn.
Marfrig Beef Brazil: sales+1.4% to BRL7.8bn – the lower sales volume, which was affected by the slowdown in local demand and the adjustment of capacity to the current cattle supply, was offset by higher domestic prices and a better sales mix.
Marfrig Beef International: -8.3% to US$650m – lower sales prices in global industry.