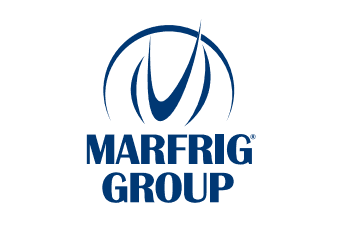 Marfrig, the Brazilian meat group, booked narrower net losses in 2014 despite higher finance costs and the depreciation of the Brazilian real.
The company said its net loss fell 10% in the year, dropping to BRL720m compared to BRL803m in the prior year. Marfrig flagged the negative impact of foreign exchange. During the year the Brazilian real lost value against the pound sterling and US dollar – the currencies to which the group's two international subsidiaries, Keystone and Moy Park, are most exposed. Marfrig generates just 20% of its sales in Brazil.
On an operating basis, Marfrig's results strengthened. Adjusted EBITDA stood at BRL1.78bn, up from BRL1.45bn in 2013.
Sales were also higher. Net operating revenue increased by 12.4%, from BRL18.75bn in 2013 to BRL21.07bn in 2014. During the period sales were up 11.7% at Marfrig's beef arm, 9.7% at the US business, Keystone, and 16.6% at its European business, Moy Park.