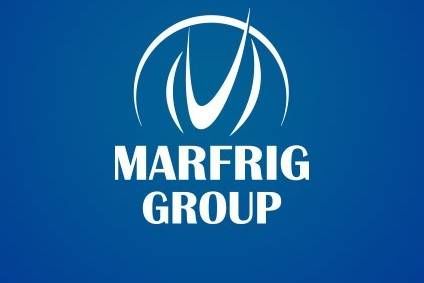 Marfrig, the Brazil-based meat company, has reported lower losses for the first quarter of 2016 thanks to higher operating profits across all its business divisions and lower debt costs.
Marfrig said adjusted EBITDA, excluding non recurring items, rose to BRL443m (US$127.7m), an increase of 25.3% year-on-year. Adjusted EBITDA margins totaled 9% on a group-wide basis, within the firm's target for the year of 8.5-9.5%. Higher earnings were propelled by the firm's global foods and Keystone units, with rose 25.3% and 17.4% respectively. Adjusted EBITDA from Marfrig beef were up 3.4% in the period.
The company, which has been working to strengthen its balance sheet through initiatives such as the sale of its Moy Park unit in Europe last year, said that it was able to report lower net losses thanks to improved operating profit and a reduction in financial expenses. Losses dropped to BRL106m, compared to a loss of BR465m in the comparable period of last year. Financial expenses fell to BRL423m in the period, down from BRL1.02bn in the comparable quarter last year.
Marfrig saw a 16% increase in revenue during the three month period. Sales climbed to BRL4.9bn. Marfrig attributed the growth to the 36.6% appreciation of the US dollar against the Brazilian real.