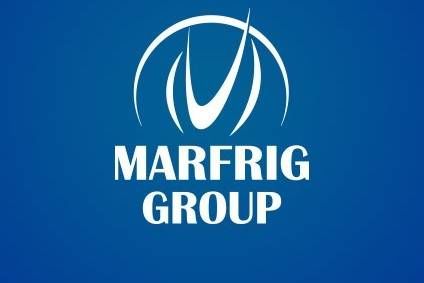 Brazilian meat group Marfrig's net losses deepened during 2016, as higher financial expenses and the lapping of one-time gains dented the group's performance despite otherwise flat operating profit.
The company said full-year net losses for 2016 were BRL679.2m (US$221.6m) compared to a net loss of BRL586m in the prior year. Marfrig lapped the sale of its UK meat business, Moy Park, to JBS in 2015. The group registered a capital gain and income from discontinued operations of BRL838.1m in that year, versus similar gains of BRL47.2m this year.
Marfrig was, however, able to report relatively flat EBIT for 2016. Operating profit stood at BRL1.01bn in 2016, down from BRL1.03bn in 2015. Adjusted EBITDA stood at BRL1.59bn compared to BRL1.74bn in 2015.
Sales in the period were also only slightly lower year-on-year, dipping to BRL19.33bn compared to BRL19.55bn in the previous year. The company said that its top-line performance was supported by "solid" sales at its Keystone division in the US.
"In the year, the results delivered were in line with the guidance. Adjusted EBITDA margin was slightly below guidance, due to the slower-than-expected recovery in beef margins in the fourth quarter," Marfrig noted.