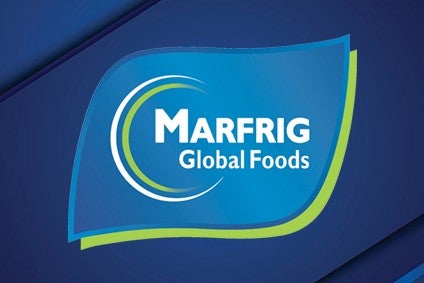 Meat giant Marfrig Global Foods plans to spend BRL80m (US$20.3m) to build a new beef patty plant in its home market of Brazil and predicts the site will be up and running by April 2019.
Chief executive Martin Secco revealed the plans on a conference call with investors this week after reporting figures for the second quarter, and said the new facility is expected to have an annual production capacity of 20,000 tons and will serve the foodservice sector.
Marfrig has refocused its corporate strategy on beef and is now the world's second-largest beef processor following its acquisition of a 51% stake in US group National Beef Packing Company for US$969m.
To that end, the company is engaged in selling off its chicken business, Keystone Foods. After the "receipt of binding offers", Marfrig said in its earnings statement that the deal is now in the negotiation phase. US meat giants Tyson Foods and Cargill, as well as China Investment Corp. and Cofco Corp. have been touted as potential bidders.
Sao Paulo-listed Marfrig reported pro-forma net revenues of BRL9.9bn in the quarter, up 21% from a year earlier. Higher sales volumes contributed BRL1.3bn, offset by a negative effect of BRL478m from lower average prices.
Adjusted EBITDA climbed 9% on a pro-forma basis to BRL918m. Net losses widened to BRL582m from BRL262m.
CEO Secco said the Brazil truckers' strike that erupted in May over inflated diesel prices meant the company lost about 10 days of operations, whereby about BRL100m was shaved off revenues in Marfrig's domestic market.
Still, the company's South American operations generated revenues of BRL2.9bn, 33% higher compared to a year earlier. And the North America region saw sales climb 3.6% to BRL1.94bn.