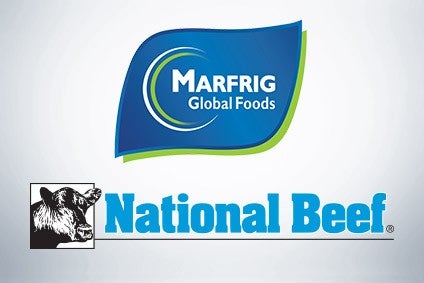 Brazilian meatpacker Marfrig has announced it is to invest around US$100m in a beef processing plant in the US.
Marfrig plans to increase the capacity at its Iowa Premium slaughtering facility in Tama from 1,100 heads a day to 2,500 heads a day
Some 700 new jobs will be created as a result.
In a stock exchange announcement this morning (18 March), the São Paulo business, said to be the world's largest producer of beef patties, said it would be investing via its US subsidiary National Beef Packing Co., which it acquired in 2018.
Marfrig said the investment would make it possible to add another production shift at the facility.
"This project will more than double the capacity of the plant and will increase the capacity of the company to produce premium products that are in high demand by the customers worldwide and will provide an expanded market for the Iowa family farmers who supply the plant with Angus cattle," it said.
Marfig said the money would be invested within two years with the project expected to be completed in late 2022.
In November, Marfrig announced plans to invest $25m to increase capacity at two plants in Argentina.