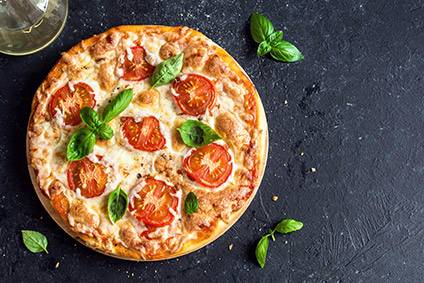 Italy-based pizza manufacturer Margherita Srl has sold a majority stake to investment vehicle Idak Holding, which is owned by investors Invision and Nord Holding.
Kadi, a Switzerland-based chilled and frozen food producer, is also part of the investor consortium and counts Idak as its parent company. Nord is located in Hannover, Germany, while Invision is headquartered in the Swiss town of Zug.
"Idak's objective in the long term is to develop a conglomerate made up of specialist companies and manufacturers within the premium food delight sector," according to a statement.
Margherita Srl, located in Fregona in north eastern Italy, produces chilled and frozen pizza and pizza snacks for the local market and overseas. The company, which will remain part-owned by the Taddei family, generates revenues of around EUR40m (US$43.4m) and employs 250 staff. It supplies the foodservice channel and also offers a private-label manufacturing service.
Owner Fabrizio Taddei said: "With Idak we have managed to bring an experienced partner on board who has the required level of industrial and production know-how to help support us in the next stages of our development and growth."
Christof Lehmann, the chief executive of Kadi, added: "Margherita is an international trading company and is faced with large demand globally. Potential for growth, combined with our frozen product know-how appealed to us and our investors straight away."