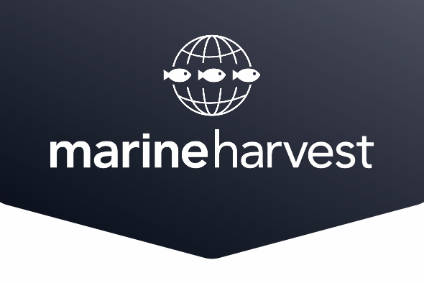 Marine Harvest said today (2 November) its operating earnings reached an "all-time high" in the third quarter thanks to higher salmon prices supported by strong demand and reduced supply.
The Oslo-based seafood processor said EBIT increased to EUR180m (US$199.6m) in the quarter, up from EUR78m in the comparable period of last year.
The growth was supported by higher pricing. Vale sales increased to EUR850m, up from EUR752m in the third quarter of 2015. However, harvest volume fell in the period, dropping to 97,215 tonnes versus 105 963 tonnes last year. "Driven by seasonally high salmon prices on strong demand and reduced supply, we achieved record high operational results," said CEO Alf-Helge Aarskog.
Aarskog noted that the group saw "positive earnings" across all its regions this quarter. "It is especially encouraging to see that our business unit in Chile delivers positive earnings after many quarters with negative results," he added.
Looking ahead, Aarskog said the balance between supply and demand is expected to "remain tight" for the remainder of the year and moving into 2017. "Combined with the unparalleled market demand we have seen in 2016, the future looks promising," he said.
In order to capitalise, Marine Harvest is increasing its marketing efforts in "important markets", such as the US.