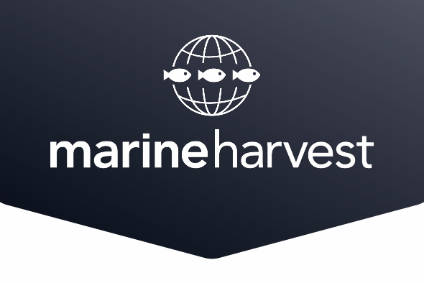 Seafood processor Marine Harvest's operating profit hit an "all-time high" in the second quarter on "unprecedented" prices for salmon.
Marine Harvest's EBIT totalled EUR149m (US$168.6m) in the second quarter of 2016, compared to EUR84m in the corresponding quarter of 2015. Revenue rose to EUR832m, versus EUR767m last year, despite lower harvest volumes.
The company said the result was supported by higher demand and reduced supply. However, CEO Alf-Helge Aarskog did not that production costs are also increasing. "Despite all-time high salmon prices, farming costs have become unacceptably high and the cost trend is not satisfactory. Compared to the second quarter of 2015, costs are up in all regions. Marine Harvest continues to have the utmost focus on cost reduction throughout the organisation and supports new methods and innovative solutions to combat the cost escalation," he said.
Marine Harvest said the market balance for 2016 is expected to remain "tight" and the company said it is witnessing a "strong forward market" with global supply expected to decline by 7%.