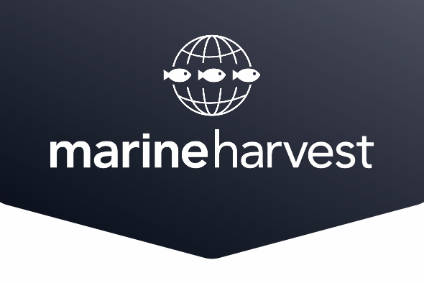 Salmon group Marine Harvest said it would open a new processing facility in Canada as it reported a jump in earnings for 2016 today (15 February).
Delivering Marine Harvest's full-year results, CEO Alf-Helge Aarskog revealed the company is continuing to invest in expanding its capacity in North America. The group opened a new plant in the US, in Dallas, at the end of the fourth quarter and Marine Harvest now intents to open a value-added facility in British Columbia in Canada at the end of the second quarter of this year.
The company revealed its operating profit in 2016 increased to EUR991.2m (US$1.05bn), compared to EUR345.3m in 2015. Growth was supported by a gain on the fair value of biological assets and the lapping of one-time expenses associated with the group's restructuring initiatives. Net profit in 2016 increased to EUR539.3m, versus EUR158.3m in the comparable period of last year.
Revenue was also up year-on-year, increasing to EUR3.51bn compared to EUR3.11bn. The company said this reflected "all-time high salmon prices driven by strong demand and decline in supply".
"Driven by high salmon prices on strong demand and reduced supply, we achieved record high operational results in the fourth quarter. It is very encouraging to see strong operational performance in all our entities," Aarskog said.