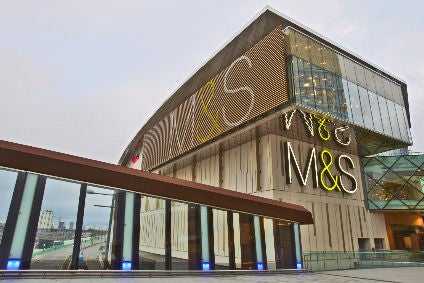 UK supermarket Marks and Spencer said today (29 September) it will not take any more fresh chicken products from the 2 Sisters Food Group poultry plant alleged to have broken labelling rules and followed poor sanitary conditions.
An M&S spokesperson told just-food today a selection of its range of fresh chicken portions comes from the site and the supermarket will suspend supplies from the factory until its investigation is complete.
An undercover probe by The Guardian newspaper and ITV News, which included recorded footage, claims workers tampered with the labels governing bird slaughter dates. Employees also mixed chickens with different "kill" dates on the production line at the plant, raising concerns over use-by-dates.
Other revelations from the report included products returned by the stores to 2 Sisters were repackaged and returned. Workers were also seen dropping fresh chicken on the floor and putting them back on the production line.

"The standards shown in the footage are unacceptable, we take hygiene and traceability very seriously and have extremely high production standards," the M&S spokesperson said. "We have commenced an immediate investigation into these allegations and will not be taking any more product from this site until it has concluded to our satisfaction."
He added: "We are working with suppliers on contingency plans to ensure supplies to our stores are not affected."