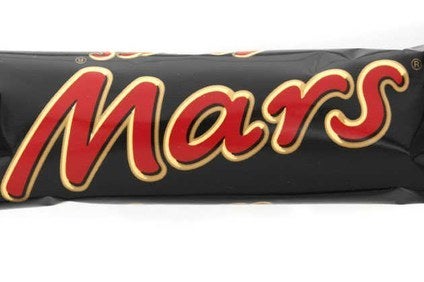 Mars Inc has announced its support for the amount of sugars added to foods on sale in the US to be included on nutrition labels.
The company, which owns brands including M&M's chocolates and Uncle Ben's sauces, has made public its submissions to the US government on the recommendations for what should be included in the latest iteration of the Dietary Guidelines for Americans.
Among the recommendations, put forward in February by a committee of 14 nutrition, medicine and public health experts, was for consumers to cut their intake of added sugars to no more than 10% of the daily energy intake.
In its report to the US government, the Dietary Guidelines for Americans Committee also said the Nutrition Facts front-of-pack nutrition label "should include added sugars – in grams and teaspoons – and include a percent daily value, to assist consumers in identifying the amount of added sugars in foods and beverages and making informed dietary decisions".
Last year, the US Food and Drug Administration put forward plans to include added sugars on the Nutrition Facts label.
The recommendations – which also included taxes on foods high in calories, added sugars or sodium – are being considered by the US Departments of Agriculture and Health and Human Services, which also called for comment from interested parties.
In Mars' submission, three of the company's executives wrote there is "emerging scientific evidence that the excess consumption of added sugars is a factor contributing to non-communicable diseases".
"At Mars, we believe it is time for all stakeholders – including industry – to engage in a constructive discussion that focuses on effective approaches to helping consumers manage their intake of added sugars," Tracey Massey, president of Mars' chocolate business in North America, Casey Keller, president of Wrigley in North America, and Apu Mody, president of Mars's food unit in the region, wrote.
US consumer watchdog the Center for Science in the Public Interest welcomed Mars' move.
"Good for Mars for coming out in favour of a line for added sugars on Nutrition Facts labels. Doubly good for Mars to recognise the science and support the recommendation of the Dietary Guidelines Advisory Committee that Americans limit their consumption of added sugars to 10% of calories, or about 12 teaspoons per day," Jim O'Hara, health promotion policy director at the CSPI, said.
The Dietary Guidelines for Americans were first published in 1980 and are updated at least every five years. The last update was announced in 2010 and the next edition is expected to be set out this autumn.