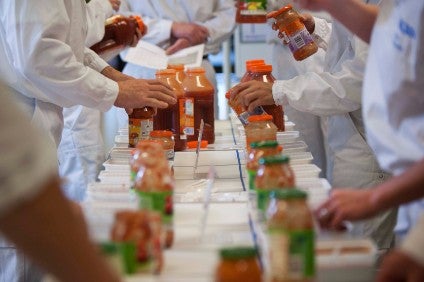 Grant Reid, the CEO of US-based Mars, has become the latest food industry chief executive to call for the sector to do more to alleviate its impact on climate change.
Reid said companies had to intensify their efforts to reduce greenhouse gas emissions, insisting targets in place are "nowhere near" enough to meet goals under the Paris climate accord.
"If we are to help deliver on the targets agreed in Paris and the UN Sustainable Development Goals, there has to be a huge step change. While many companies have been working on being more sustainable, the current level of progress is nowhere near enough," Reid said.
In June, Danone CEO Emmanuel Faber told an international industry forum the sector's "mindset" on sustainability needed to change.
Reid's comments came alongside the publication of Mars' latest efforts to make its business more sustainable. The Sustainable in a Generation plan includes a new company target on its greenhouse gas emissions.
The Snickers chocolate-to-Uncle Ben's cooking sauces owner set out a goal to reduce greenhouse gas emissions across its value chain by 67% by 2050 from 2015 levels.
Mars is looking to achieve a "100% reduction" in the greenhouse gas emissions generated from its direct operations by 2040.
The company is using, or buying, renewable electricity to cover 100% of its operations in five markets – Belgium, Brazil, Lithuania, the UK and the US.
Next year, Mars plans to add its units in Austria, the Czech Republic, France, Spain, Poland and Mexico to the list.
just-food interview from June 2017: Danone CEO Emmanuel Faber on why industry "mindset" on health and sustainability needs to change.