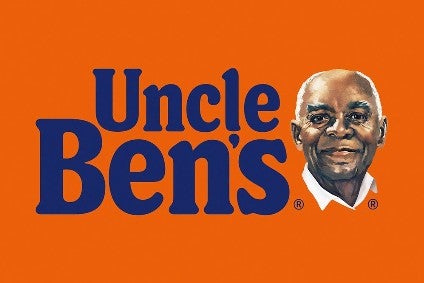 US food and confectionery group Mars plans to change the "brand identity" of its Uncle Ben's products, which currently feature an aged black man on the front of pack.
The move comes amid calls and protests globally for racial equality and the elimination of racism following the death in Minneapolis last month of black citizen George Floyd during his arrest by police.
Food and beverages giant PepsiCo, also headquartered in the US, took a similar measure this week, with plans to rename its Aunt Jemima brand of pancake mixes and syrups and change its logo after acknowledging their "origins are based on a racial stereotype".
Mars said in a statement: "As we listen to the voices of consumers, especially in the black community, and to the voices of our associates worldwide, we recognise that now is the right time to evolve the Uncle Ben's brand, including its visual brand identity, which we will do.
"As a global brand, we know we have a responsibility to take a stand in helping to put an end to racial bias and injustices."
Mars said it was "evaluating all possibilities" for the Uncle Ben's packs and had not yet nailed down the timing and exactly what changes will be made.
"Racism has no place in society. We stand in solidarity with the black community, our associates and our partners in the fight for social justice. We know to make the systemic change needed, it's going to take a collective effort from all of us – individuals, communities and organisations of all sizes around the world," Mars said.