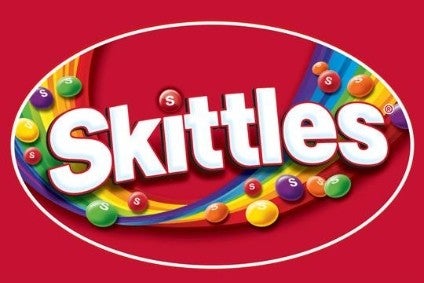 Mars Inc has moved to increase its production of Skittles in the US to meet "rising demand".
The company is adding the manufacture of Skittles to a site in Yorkville, Illinois that already produces gum brands including Doublemint and Juicy Fruit, as well as Life Savers hard candy. Production will start this week.
The US$50m project will lead to the creation of 75 new jobs. Around 300 staff work at the Yorkville facility.
Wrigley already manufactures Skittles at a site further south in Waco in Texas.
"This is new additional US capacity to meet rising demand," a spokesperson said.
The bulk of the production from the Yorkville plant will be sold in the US but some of the products will also be sold in other markets in the Americas, including Canada and Mexico, as well as other countries in Latin America and the Caribbean.
Skittles is among the confectionery brands run by Wrigley. Mars acquired Wrigley in 2008 in a deal worth US$23bn. The Snickers owner then moved its non-chocolate confectionery brands into its Wrigley subsidiary.