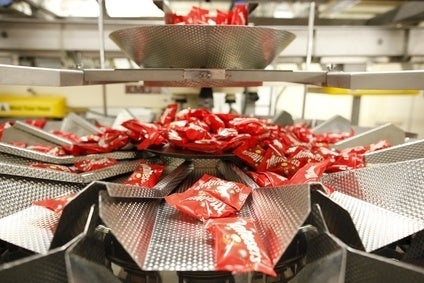 Mars Inc and Hershey have ended their legal spat over the chocolate giants respective Maltesers and Malteser trademarks in the US.
Last spring, Mars filed a lawsuit accusing Hershey of misleading US consumers by selling "fake" confectionery under the Malteser brand.
Mars argued Hershey's Malteser brand was a confusingly similar trade mark to Mars' own Maltesers product.
Hershey acquired the Malteser trademark in 1998 from Dutch company Leaf Corp. According to the lawsuit, Leaf registered the trademark nearly 30 years after Mars started selling Maltesers. Mars sued – and reached a settlement with – Leaf in 1994.
Mars suggested Hershey had maintained the mark in order to squeeze out Maltesers and advance its Whoppers brand, which is also malted chocolate balls. It alleged Hershey had infringed its common law trademark for Maltesers candy, as well as its trade dress for the red packaging and labelling of the product. The company is seeking a permanent injunction against Hershey's use of the "Malteser" mark, along with damages for lost profits.
Hershey refuted Mars' claims and insisted the case is "without merit".
Today (5 March), both sides said they had settled their dispute, without disclosing details of their agreement.
"The Maltesers trademark lawsuit has been resolved amicably, and we are satisfied with the outcome," a Mars spokesperson said.
A spokesperson for Hershey added: "The matter was settled amicably, and Hershey and Mars have both dropped suits against each other. The terms are confidential."