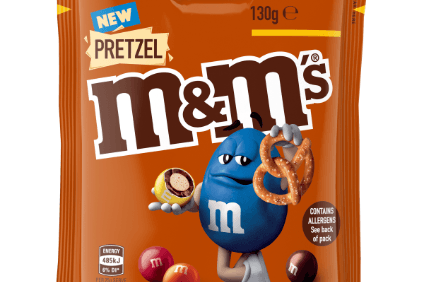 Mars is expanding capacity at a plant in Australia to accommodate the production and launch of M&Ms pretzels.
The facility in the city of Ballarat in the state of Victoria manufactures the M&Ms chocolate sweets confectionery, but, with the AUD300,000 (US$208,037) investment, Mars is also planning to introduce pretzels from the brand for the first time in Australia.
Mars' Ballarat plant has the capacity to produce around five billion M&Ms a year, the US-based firm said in a statement. The latest investment is part of a AUD37m package for the site earmarked for this year, "enabling the manufacturer to continue to upgrade the factory to future-proof and advance its local manufacturing capability", it said.
In 2018, Mars provided a AUD14m capital injection for the factory to "maintain and upgrade its operations". The site also produces the Maltesers and Milky Way confectionery brands.
Andrew Leakey, the general manager for the company's Mars Wrigley confectionery unit in Australia, said: "We are dedicated to continuing to support Australia's manufacturing sector and invest and innovate in infrastructure, equipment and processes at our local factories to ensure they remain world class. This latest project is part of our long-term ambition to continue to drive and develop our core bitesize brands that we manufacture locally in Ballarat."
Mars plans to launch the pretzels in Coles supermarkets from 13 July and in Woolworths stores from the 28 July.