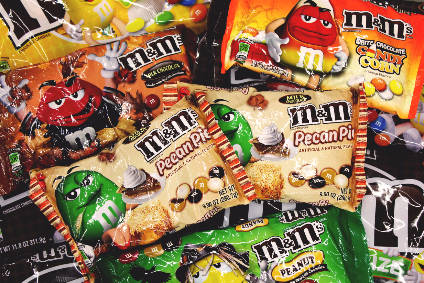 Mars has joined a US alliance of more than 120 organisations – Field to Market – and is backing the body's commitment to "improving agricultural sustainability" and making supply chains "more environmentally friendly".
The food giant said its partnership with the body, which includes agribusinesses, food manufacturers, retailers and conservation groups, aims to "advance the sustainability of row crops in the US".
Mars said working with other members of the body, including the American Peanut Council, Walmart, the Environmental Defense Fund and USA Rice, would help the group's Mars Chocolate and Mars Petcare divisions "stay on the cutting edge… to have a major impact on the world".
A Mars spokesperson said its membership would help "to drive conversation and meaningful change across multiple raw materials that are critical to our business – from the peanut farms of Georgia to the cornfields of the Midwest".
The spokesperson said: "We know we have a significant global footprint – and it's our duty to make sure we're using our resources responsibly. We know we can't do this alone. We know that farmers play a critical role in advancing sustainability, and Mars believes Field to Market's science-based approach is a valuable tool to guide the right conversations."
The spokesperson said peanuts, a key ingredient in its Snickers and M&M's brands, are one example of the importance Mars attaches to improving sustainability. Mars said it supports the American Peanut Council's collaboration with Field to Market in "helping to obtain better sustainability data of peanut production".
Last year, Mars Symbioscience, the global health and life sciences division of Mars Inc, became a founding partner of Impact 2030 – a United Nations-backed business incubator initiative for "evidence-based innovations that positively impact the health and well-being of people and the planet".