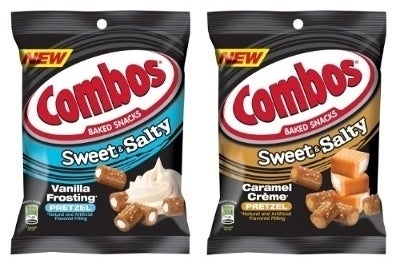 Mars Inc is launching Combos Baked Snacks in two sweet and salty flavour combinations in the US.
The company is rolling out a sweet & salty caramel creme pretzel and a sweet & salty vanilla frosting pretzel.
"As tastes have changed and evolved, that led us to embrace the now-classic combination of sweet and salty, and we're excited to celebrate these flavours by wrapping them in the iconic Combos pretzel shell," said Flip Block, marketing director at Mars Chocolate North America.
The pretzels are available in 6 oz bags at grocery, convenience and drug stores throughout the US. Combos have a suggested retail price of US$2.29.