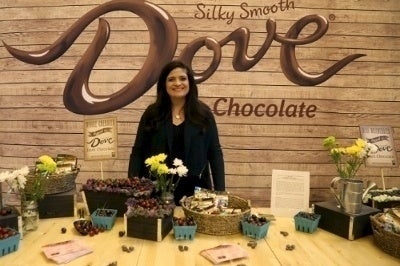 Mars Inc is launching a new line of Dove chocolates – Dove Fruit – which combines real fruit and dark chocolate.
The line will be available throughout the US and comes in cranberry, cherry and blueberry. The range also includes two different pack sizes: 2.83 ounces with a SRP of US$1.99-2.50 and 6 ounces with a SRP of $3.59-4.79. A warehouse store 26-ounce bag is also available with a suggested price of $10.89.
"We're excited to add this real-fruit snacking option to the Dove Chocolate family," said brand director Kerry Cavanaugh. "We know snackers and chocolate lovers have been clamouring for something like this. In fact, dark chocolate is the fastest growing category in confections and fruit is the fastest growing snacking category, so it's the perfect combination and the perfect time."