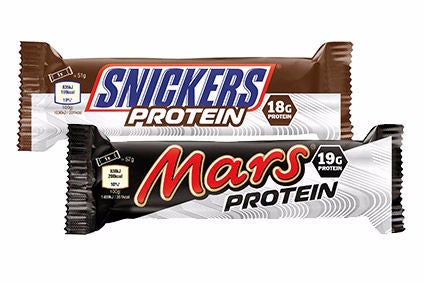 Mars Inc has announced the launch of two new protein bars under its Mars and Snickers brands in the UK.
The company said its Snickers Protein bar contains 18g of protein, while its Mars Protein variant has 19g of protein. Both options are 200 calories.
Announcing the move, Mars said protein bars is a "fast growing category" with sales valued at GBP22m (US$31.8m). The sector has grown by 58.4% compared to last year.

"Protein consumption is on the increase and has made the transition from niche to mainstream. We are keen to offer consumers more choices on how to enjoy their favourite chocolate brands. Our bars combine great taste, familiar brands, clearly labelled protein content to meet growing consumer demand," Michelle Frost, general manager for Mars chocolate drinks and treats said.

Mars Protein and Snickers Protein bars are available throughout the UK with a suggested retail price of GBP2.19.