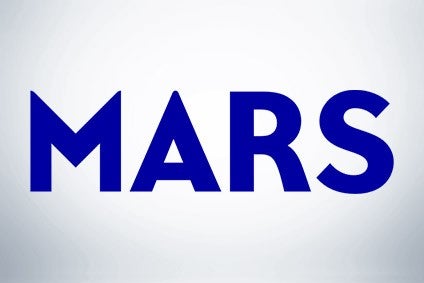 US confectionery giant Mars has joined forces with Jerusalem Venture Partners (JVP) on an Israel-based food-tech project.
The Snickers and Maltesers maker said the collaboration with Israeli academic research institutions will focus on food, wellness, agriculture and nutrition.
JVP, a venture capital fund, said the partnership is the first of its kind in Israel and is charged with pursuing innovative tech solutions for global food challenges.
By collaborating on R&D investment, Mars will support Israeli start-ups and the formation of companies, and will work together with Israeli academic institutions, such as the Hebrew University, the Weizmann Institute, the Technion, Migall and Tel Hai College, among others, to further food-tech innovations.
Mars Edge and the Mars Advanced Research Institute, representing Mars, will help to tackle major global sustainability issues by "providing scalable solutions to the challenges of feeding humanity in a way that preserves and protects the environment".
Jean-Christophe Flatin, president of innovation, science, technology & Mars Edge at Mars, said: "Mars is passionate about leveraging leading science and technology to innovate. Our ambition is to provide people around the world with consumer-centric products, services and experiences. One example is personalised nutrition solutions that fit an individual's lifestyle by reconciling the food they want with the nutrition they need. We are clear that we need forward-thinking partnerships and collaborations to do this."
JVP founder and executive chairman Erel Margalit said: "After building global companies and solutions in cyber-security, AI and big data, Israel has set its sights on food as the next frontier. As food and nutrition needs change around the world, we need to create more nutritious, accessible and sustainable food solutions. And by partnering with Mars, one of the world's most iconic brands at the forefront of innovation, we are confident in Israel's ability to be the food tech leader of the future."