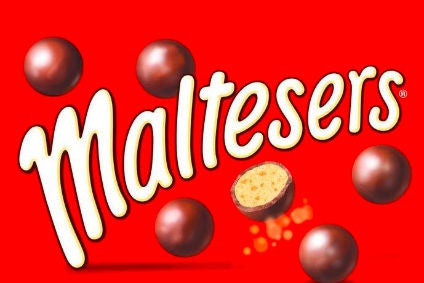 Mars Inc today (10 March) officially opened an expansion at a facility in Canada, which the company said marked the first time Maltesers are being made in North America.
The company said the 60,000 sq ft expansion at Newmarket, which is nut-free and in which it invested CAD70m (US$52m), will create up to 30 new full-time jobs and increase production capacity to serve "the growing North American market".
"Maltesers produced at the facility will be sold across Canada and the US, where the product is being launched for the first time," Mars said. "The expansion adds to Mars Canada's already significant presence in Ontario and will be a key pillar of growth for the Mars Canada chocolate business."
Jeremy Daveau, general manager for Mars' Wrigley Canada division, said the expansion "comes at an exciting time for our overall investment and growth in Canada". He added: "Our Newmarket facility is the ideal home for Maltesers with access to a highly-skilled workforce, close proximity to the US for export and potential for expansion."
In addition to Maltesers, Mars produces its namesake Mars chocolate bars at Newmarket, together with its Milky Way and Musketeers brands.