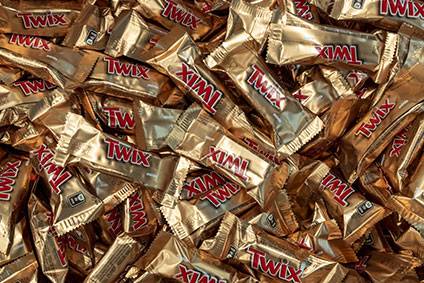 US food giants Mars, PepsiCo and McCormick & Co. are part of a new "coalition" that aims, the confectionery giant said, to "mobilise suppliers on climate action".
The companies are working with sustainability consultancy Guidehouse on the Supplier Leadership on Climate Transition, which Mars said will help suppliers "develop their own climate plans to reduce their impact on the planet".
As part of the programme, suppliers are required to commit to developing a greenhouse gas target and a greenhouse gas footprint
Big business, including in the packaged-food industry, is looking to reduce its carbon emissions.
Mars has a target to cut its "full value chain" emissions by 27% by 2025 and 67% by 2050, from 2015 levels. The company says the target is aligned with the global goal in the Paris Agreement to keep climate change "well below" 2°C.
In January, PepsiCo pledged it will "achieve net-zero emissions" by 2040, with the company underlining the commitment covers all three scopes of emissions faced by business.
Lawry's and French's owner McCormick has a goal to reduce its Scope 3 greenhouse gas emissions by 16% by 2030, a target validated by the Science Based Targets Initiative.
In 2019, Mars called on its suppliers to set climate targets in line with the Science Based Targets Initiative. The Snickers and Ben's Original maker said it is focused on "engaging its largest 200 suppliers to maximize impact and catalyse change through its broader supply chain". So far, 23 of Mars' major suppliers have set science-based targets or joined the RE100, a global initiative to develop the use of renewable electricity. The company is working with another 30 suppliers to set their own climate targets or to enrol in the new coalition.
"Mars is making strong progress to cut emissions in our direct operations and will hit our 2025 target well ahead of our goal. However, with our extended supply chain accounting for over 94% of our emissions, it's crucial we also partner with our suppliers to drive broad transformations and mitigate our collective impact on climate change," Barry Parkin, Mars' chief procurement and sustainability officer, said.
PepsiCo has asked 40 of its suppliers to enrol in the new programme, with the objective each sets a science-based target for emission reductions. The company says the programme is at no cost to its suppliers.
just-food has asked Mars, McCormick and PepsiCo for further comment, including on whether they would end contracts with suppliers if targets are not met.
McCormick said: "The ... programme provides positive recognition (bronze, silver, gold) for suppliers and provides the needed support to have a mature programme in place to align with McCormick's goals. There is plenty of time (and support) for suppliers to improve their programmes in the upcoming year to align with McCormick's value chain targets."
To achieve the "gold" level, suppliers must share "product-specific emissions and have emissions reduction or abatement programmes in place", McCormick added.